The Human Way is a customized in-person and/or virtual workshop to take your organization's leadership to new heights.
The first half of 2020 sent shockwaves through all aspects of life and work. What emerged was a profound realization of the role strong leadership plays in managing times of crisis and adjusting to an unknown future. The leaders who will succeed now and in the future are the leaders who commit to making the simple shifts necessary to put their people first. The goal of this series is to develop and inspire leaders who are committed to leading The Human Way.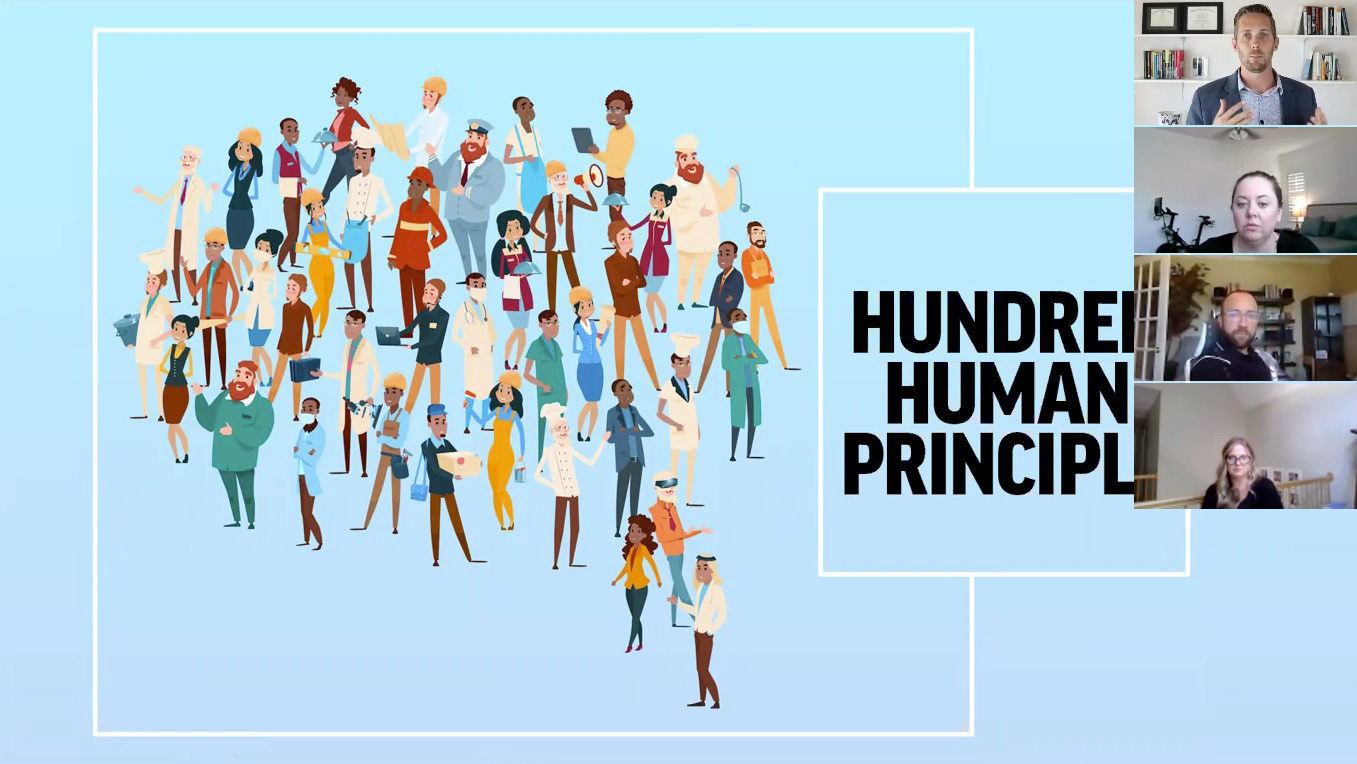 The Human Way™ is about recognizing that leadership needs to mirror life. Gone are the days where work ended at 5pm and everyone went their separate ways. In today's economy, we're constantly connected regardless of our physical location. This connectivity has blurred the lines significantly between work and life, driving many of the recent trends we're seeing in workplace dynamics, HR solutions and organizational benefits. The result is a workforce desperate for leaders who recognize what it means to "be human." In short, building strong teams requires an understanding of what bonds us together and then knowing how to create an environment where those bonds can flourish.
The Human Way leadership series addresses leadership and business growth in four key areas:
Workshop Structure
As part of the 5-week series, Matt will host one-hour calls each week teaching the principles of the Human Way. Participants will also be shipped a copy of Matt's Leadership Impact Guide, which will be completed throughout the training sessions. When complete, participants will have a written account of their leadership goals for ongoing reflection. A sample schedule includes: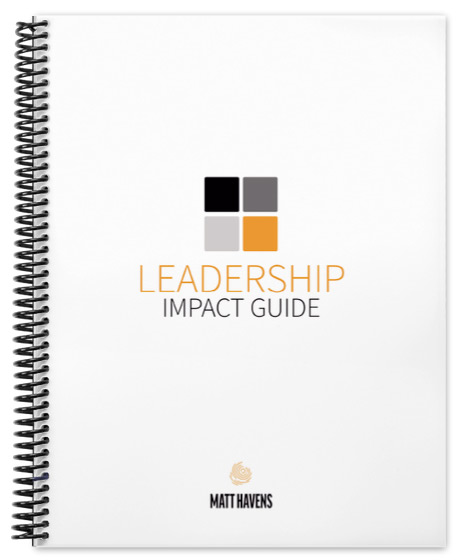 Week 1: The Hundred Human Principle
How the Internet gave us a false impression of true connectivity and how we can focus our energy on what is really important.
Week 2: Building Community
How we push back against the flawed understanding of true work/life balance, but instead reach towards engagement and happiness.
Week 3: Finding Purpose and Dreaming Big
How we develop an intentional purpose at work and at home to realize our dreams.
Week 4: Embracing Failure to Reject Fear
How psychological safety is critical to successful teams and what we can learn from failure.
Week 5: The Right Now Plan and Goal Setting
How human's inherent struggle with time can be leveraged to drive results now and in the future.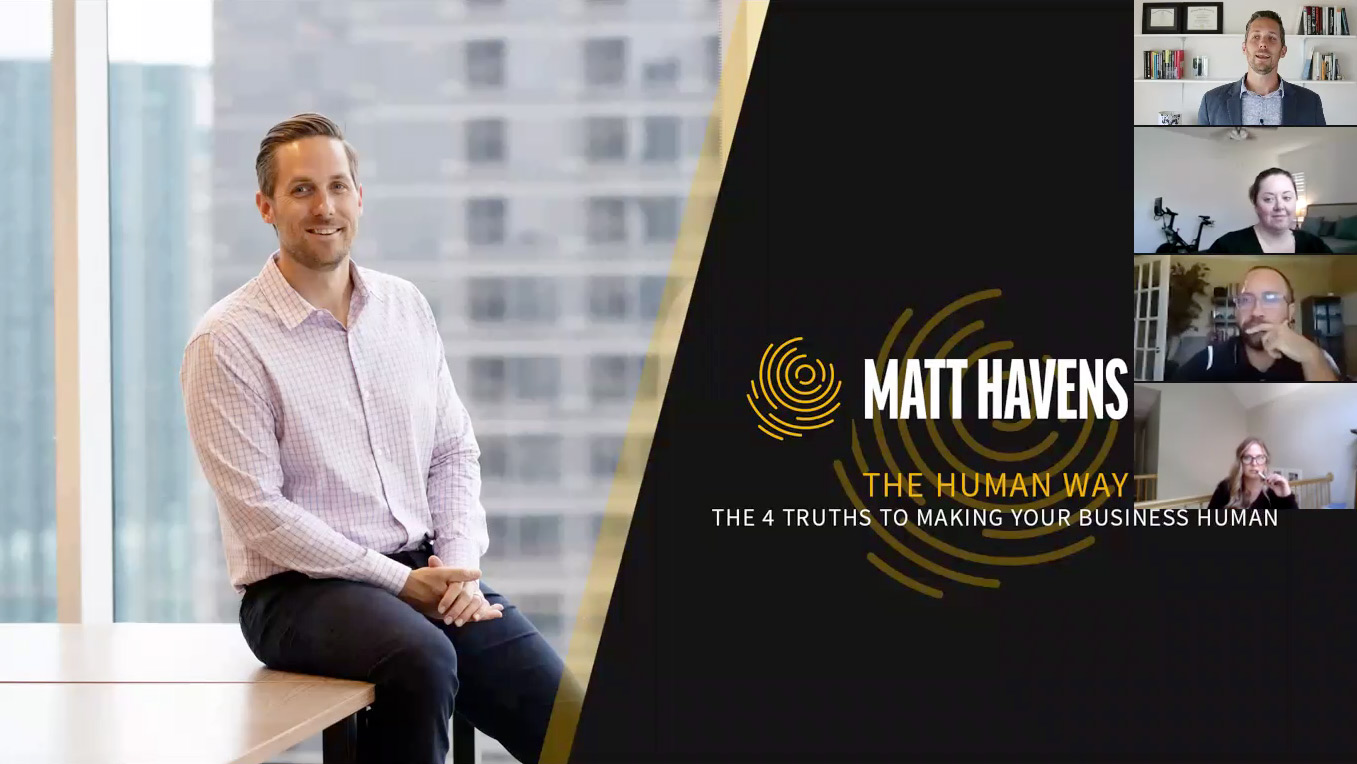 Still Have Some Questions?
Please fill out the following information and we will contact you with more information.